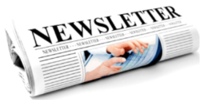 Sign Up for Lyn's FREE Monthly Newsletter!
"Dr. Lyn's Marketing Tips for Therapists & Coaches"
Sign-Up & receive Lyn's FREE REPORT immediately:
"21 Cost-Free Promotions & The One Thing You Should Do Right Now"
Each month I give you my best practice promotions ideas -- FREE!
PLUS you'll receive our MONTHLY DISCOUNTS!
Sign up HERE
          "Lyn! This is the BEST issue of any newsletter EVER WRITTEN! You give MORE ACTIONABLE, easy to follow advice that will payoff BIG than I have EVER seen from ANY newsletter and possibly ANY BOOK! The information may seem "old hat" to some but it's important for any business. I can't believe you give away such valuable information for FREE. This is the bargain of the Century!"

     --Jeff Ribera, San Diego, CA