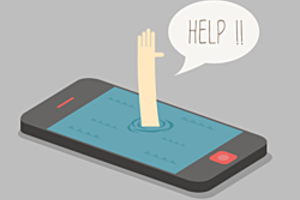 LYN's PRACTICE BUILDING CONSULTATIONS
Contact me for your FREE 20-minute
Initial Practice Building Consultation with me by Phone!
Dear Colleagues,
        I'd like to offer you my service as a Practice Building Coach. I usually do this by telephone, with e-mails interspersed. Sessions are normally one half hour, and e-mails and are normally one quarter hour. Fee is $60 per quarter hour, but your FIRST consult with me is FREE -- an $80 value -- FREE.  You will be amazed at how much we can get done in just 20 minutes!  No strings attached!
        First, let me tell you my philosophy. I've taken lots of marketing courses and learned a lot from the gurus. However, most of what they teach does not apply to the the coaching, counseling and healthcare professions. This is because we have a unique clientele, with a unique service. I have found through trial and error that potential clients/patients do not respond well to traditional types of marketing. Therapists and medical providers as well, often have an aversion to traditional marketing techniques.
        I give you the BEST, MOST DIGNIFIED and MOST COST-EFFECTIVE strategies, tailored to your specific specialties.  I save you lots of money and aggravation -- much more than my fee -- by telling you what WORKS and what DOESN'T WORK. 
        Many of my ideas virtually cost you NO time and NO money. It is amazing how many coaches, counselors and healthcare providers have told me these ideas work so quickly for them!
        When you first call me, I want you answer these 4 questions:
1.  What is the main problem in your practice (what causes you the most worry and frustration?)
2.  What have you tried before to fix the problem?
3.  What is your BEST GUESS at what would now fix the problem?
4.  What limits/stops you from moving forward in building your practice?
        Then, we'll work on setting up a step-by-step plan for you.  I want you to promote yourself and your services.  Why do I care?  Because I want you to help a lot more people and earn a lot more money!  You're a good provider. It's okay to want to help people and make money too! There needs to be a "fair exchange" with your professional services and your fees.  Let me empower you to move to the next level of success in your practice. I look forward to working with you!

Sincerely,

Lyn Kelley
Call me 702-901-4193 or email me for more info: growpublications@yahoo.com