Is Coaching Right For You?
Take this Quiz to Find Out if You Would Be Successful as a Professional Coach
Answer Yes or No:
1. People tell me I should become a coach.
2. I feel I am good with people, and they like being around me.
3. I am an honest, ethical person who lives with personal integrity.
5. People tell me I'm a good listener.
6. I am willing to receive coaching for myself if/when I feel stuck and want to move forward in my life.
7. I sometimes feel I care more about other people's success than they do.
8. I help people find their own answers deep inside of them.
9. I enjoy helping people.
10. I feel awkward asking for money, but I KNOW my services are worth a minimum of $150 per hour.


       Add up how many "yes" answers you have. If you have 8 or more "yes" answers, you have what it takes to become a successful coach! If you answered all 10 "yes" you would be a perfect fit!  If you have 7 or less "yes" answers, you may not have what it takes. Contact Lyn at growpublications@yahoo.com or call 702-901-4193 with all your questions.  Read Lyn's story of her transition from "Therapist to Coach" HERE.
Find out how YOU can easily become a Certified Professional Coach
in less than 3 weeks HERE.
Questions?  Contact Lyn at
growpublications@yahoo.com       858-837-1412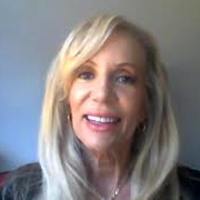 See Dr. Lyn's 2-minute YouTube Video
SIGN-UP FOR LYN'S FREE MONTHLY e-NEWSLETTER
Sign up for Dr. Lyn's FREE Monthly e-Newsletter
"Practice Building Tips for Therapists & Coaches"
and Immediately Receive Your FREE Report: 
"21 Cost-Free Practice Promotions – And the ONE THING You Need to Do Right Now!"
**We will never give away your email to anyone else! You can "opt out" at any time.